First announced earlier this month during the IFA Berlin event, some of the recently-introduced models of the Aspire E series have been launched in India, with 6 new notebooks.The new Aspire E notebooks, namely Acer Aspire ES1-511, E3-111, E5-511, E5-471, E5-571 and E5-571G. range from Rs. 20,999 up to Rs. 59,999 and are all available to buy in India.
The Acer Aspire E5-471, E5-511, E5-571 and E5-571G notebook laptops can support operating systems including Windows 8.1 and Linux. The laptops besides supporting up to 12GB of RAM, can also support up to 1TB of hard disk storage. While the Aspire E5 Series notebooks can be configured with up to 4th Generation Intel Core i7 processors, the only dedicated GPU options are from the Nvidia GeForce 800M series.
In addition, the Aspire E5-471, E5-511, E5-571 and E5-571G models include a Precision Touchpad (PTP), which can support six core Windows 8.1 Touchpad gestures. Also, the Skype certified notebooks feature a built-in microphone and speakers for a better VoIP experience. The laptops also come with an inbuilt optical drive.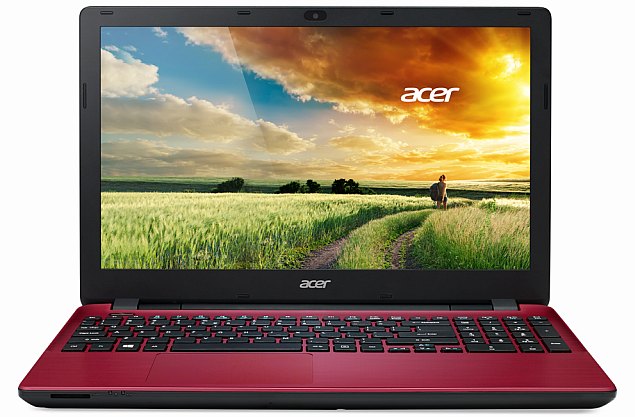 The Acer Aspire E5-571 model comes in two variants – dedicated graphics, or integrated graphics – and is available in Titanium Silver, Midnight Black, Tiger's Eye Brown, Sapphire Blue and Garnet Red colour variants. Both the Aspire E5-571 and the E5-511 laptops feature 15.6-inch displays. The Aspire E5-471 features a 14-inch display and is available in Pearl White colour variant. The Aspire E5 Series are backed by a 5000mAh battery and can work for 7 hours according to the company's internal tests.
The Acer Aspire E3-511 notebook on the other hand, unlike the recently launched Aspire E5 Series laptops, comes with only Windows 8.1 as an OS option. Listed on the company's website, the laptop features a 11.6-inch LED screen and is powered by anIntel Celeron N2830 (2 cores, 2 threads, 2.16GHz base clock, up to 2.41GHz burst, 1 MB cache) processor with Intel HD graphics (313MHz base frequency, 750MHz burst frequency) and 2GB of DDR3L RAM. With a 500GB HDD, the Aspire E3-511 weighs 1.29kg and is available in Silver colour variant.
The Acer Aspire ES1-511 comes with a choice of Windows 8.1 or Linux operating systems, and features a 15.6-inch LED HD screen. The rest of the specifications are similar to Aspire E3-511. The ES1-511 is however heavier than the E3-511 at 2.4kg.